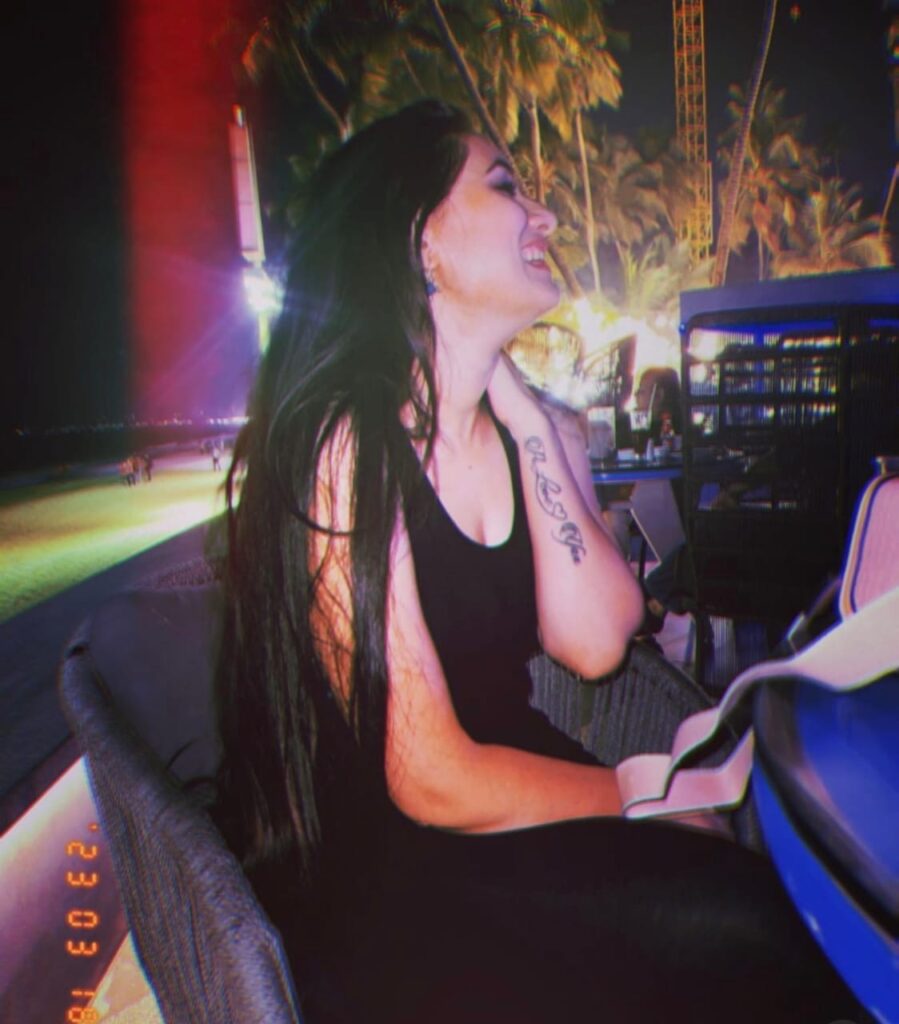 Amroha-born actress and model Afsheen Zehra is working gracefully in the entertainment and fashion industry with her remarkable talent and impeccable style. From her humble beginnings in a small town to the bustling streets of Mumbai, Afsheen's journey is an inspiration to aspiring actors and dreamers everywhere. In an exclusive interview, she opens up about her life and the path that led her to where she is today.
Born on June 12, 1996, into a middle-class family, Afsheen discovered her passion for acting at a young age. After completing her graduation, she made a courageous decision to move to Delhi in 2015 to pursue her dreams, leaving behind her hometown of Amroha. Initially, Afsheen entered the fashion industry, opening her own boutique. However, she soon realized that her true calling lay in the world of acting, prompting her to close her boutique and take a leap of faith to Mumbai in 2017.
In Mumbai, Afsheen enrolled in acting courses at the renowned Star Film Institute, honing her skills and preparing herself for the opportunities that awaited her. She started her journey in the city of dreams with modeling assignments, showcasing her talent and captivating presence in various print shoots for prestigious brands. Afsheen's natural charisma and stunning looks quickly caught the attention of industry insiders, leading to several promising movie offers.
One such offer was for the movie "Kanoon Kya Karega," which unfortunately, Afsheen had to withdraw from due to unforeseen circumstances. However, she remains undeterred by the setback and remains focused on achieving acting excellence, determined to make a significant impact on the silver screen.
Aside from her successful foray into modeling and acting, Afsheen has also made a mark in the fashion industry. She has organized in-house jewelry exhibitions at prominent locations in Mumbai, collaborating with well-known personalities. Afsheen's keen eye for fashion and her ability to curate ensembles that effortlessly blend contemporary and traditional influences have earned her recognition as a respected figure within the style realm.
Beyond her professional endeavors, Afsheen actively engages in environmental and social causes, utilizing her influence to contribute to charitable initiatives and create a positive impact on society.
Despite her rising fame, Afsheen remains grounded and maintains a close bond with her family in Amroha. Their unwavering support and inspiration serve as a constant reminder of her roots as she continues to chase her dreams in the competitive entertainment industry.
Reflecting on her journey, Afsheen shares, "I am grateful for every experience that has shaped me into the person I am today. From Amroha to Mumbai, each step has been a lesson in perseverance and self-belief. I hope to inspire others to pursue their dreams fearlessly and embrace their unique journey."