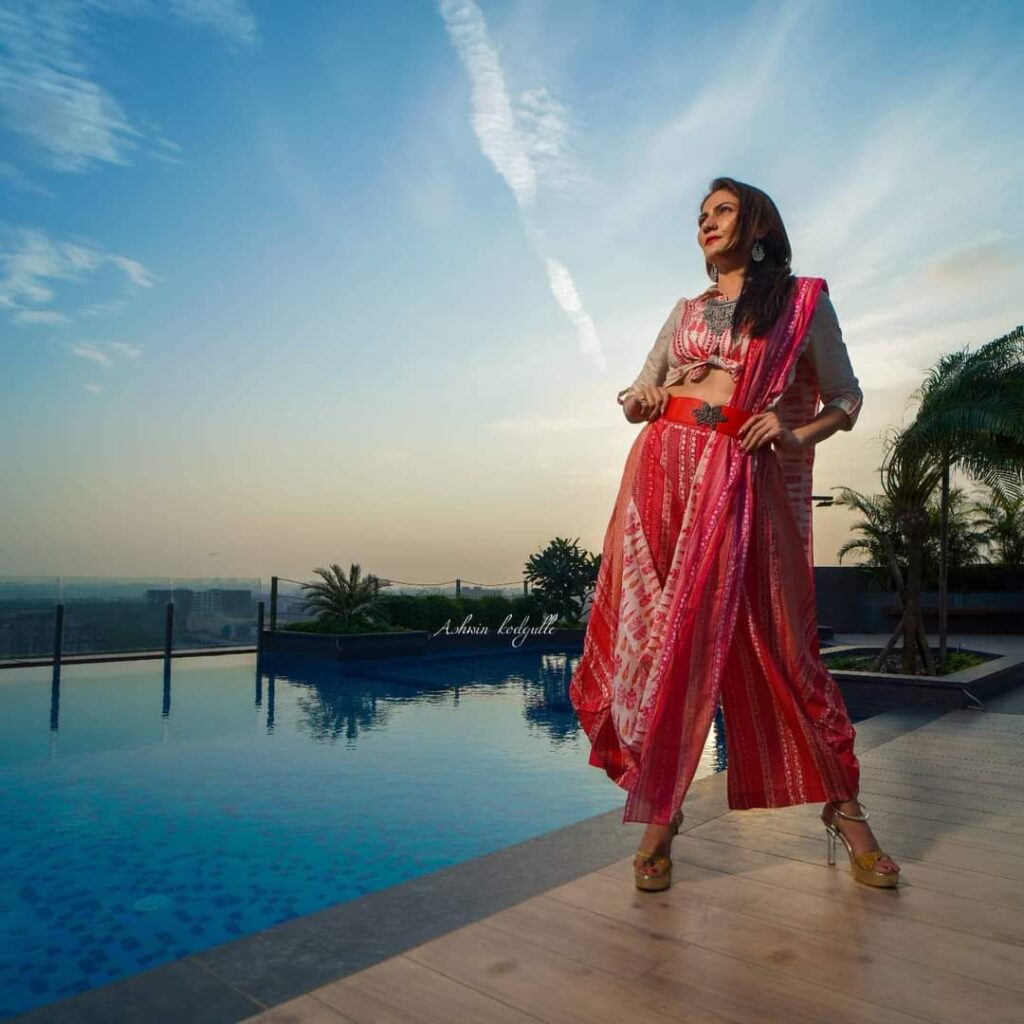 Being an educationist, mother, teacher I have been watching next generation very closely and have always tried my level best to connect with them. In today's world with overflow and easily available information to everybody around, the teenagers are the most vulnerable population. They are exposed to a lot more than they can imbibe and it puts them in a constant state of doubt and stress.
Talking about her presence as a leading content creator and influencer, Timsi was asked about the negativity associated with social media which is a very sensitive concern these days. Here is how she addresses this issue.
There is nothing good or bad about anything. Like many other things around, social media is also a resource, created with the intention to equip us to utilize it to reach masses, to influence people, to make our day to day tasks easier and to gain knowledge. How you utilize a resource is the main concern. Human invented fire, not to burn each other but to protect himself, to eradicate darkness and to cook. The simplest resources in our hands like spoon, fork, pencil etc can be lethal weapons if not used cautiously. So we can never blame social media to be negatively contributing to our society. We should be responsible enough as parents, as teachers as guides to provide this to our younger generation as a resource and teach them how to use it also like we teach a child how to use a fork. I personally introduced social media to my teenage daughter, helped her make her profile and guided her to use it to spread and gain knowledge and she is doing exactly the same. She is fond of reading and now using the platform to share book reviews. As a social media influencer I am always concerned about what I post. It should have a positive impact on my viewers.
My only concern regarding social media is not to label it as good or bad. I have witnessed many teenager children having social media accounts but hiding it from their parents, many parents getting upset about their children's presence on social media. I believe when our great leaders, teachers, professionals from all walks of life are using social media to contribute their worth to society, we should stop tabooing it for our next generation. We need to fill up the generation gap, learn new things and should be the one to help our children explore the true potential of social media. This is my personal experience that taboos attract excitement and addressing it in a filtered manner can positively impact one's life.
We can't put the whole burden of filling generation gap on our children, we need to understand the ever changing world, try to keep pace with the technology and understand the resources around positively if we really want to build a healthy society. As I say "I always preach what I practice". Being a biology student, a biology lecturer I also had hard time learning software, shooting skills, production and editing, but I am happy that I challenged myself and learnt. My curiosity of learning different things has always helped me in maintaining a connection with my daughters and understanding them better.
So let's help our younger generation to understand the importance of social media as the greatest resource.