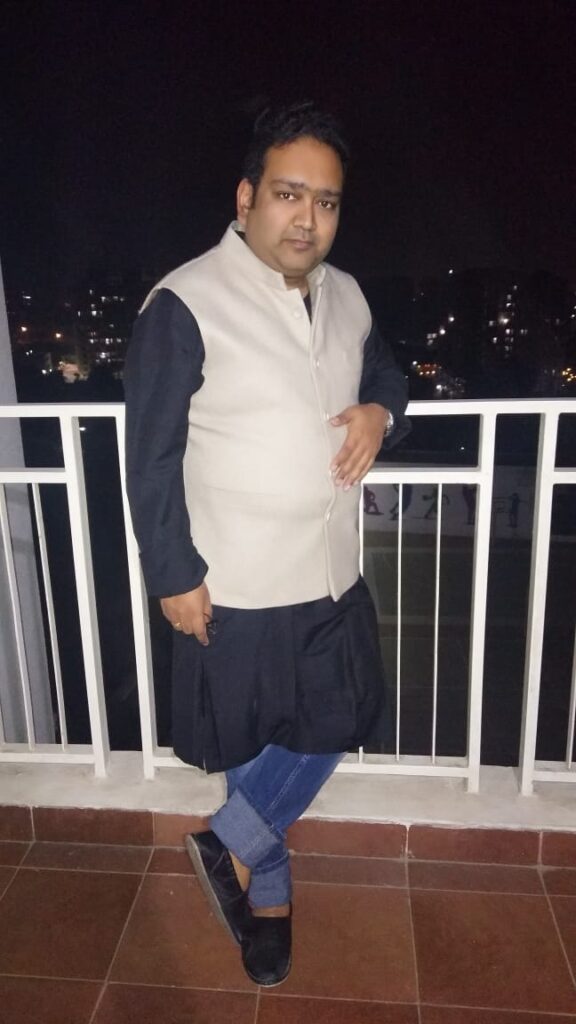 Abhishek Goyal is a remarkable personality in the financial industry, born on 11th November 1982 in Ambala, India. He is a highly respected member of the BNI Pune Dynamic chapter and has been instrumental in connecting businesses with real investors.
Abhishek started his career in the insurance and real estate sector in 2005, which laid the foundation for his future success. With his unwavering determination and hard work, he soon gained a reputation as a highly talented individual in the field.
In 2018, Abhishek Goyal took a courageous step towards starting his own financial consulting firm, One Spot Realtor Finance. The company has flourished under his leadership and has become one of the most successful firms in the industry.
Abhishek has played a vital role in helping numerous start-ups, small, medium, and large businesses, providing them with the right financial advice and connecting them with real investors. His expertise and deep understanding of the industry have made him a highly sought-after consultant.
Abhishek Goyal is an exceptional money manager who is highly regarded in the financial industry. His investment strategies have led to significant returns, not only for himself but also for numerous others who have followed his advice. He is a skilled networker and has played a pivotal role in connecting businesses with investors, demonstrating his strong leadership abilities. His dedication and commitment to his work are truly admirable, and he is an inspiration to many aspiring investors.
Despite his numerous achievements, Abhishek remains grounded and committed to his work. He has an innate passion for helping people achieve their dreams, and this is reflected in his work.
Abhishek Goyal's educational journey is equally impressive. During his time at IMMS New Delhi, Abhishek Goyal immersed himself in the study of sales and marketing, gaining valuable insights and practical knowledge that have contributed to his success in these areas.
Abhishek Goyal's journey to becoming a renowned business leader took him from Ambala to New Delhi to Pune, each stop along the way helping him to grow and thrive in new ways. Abhishek's life success journey is a true testament to his dedication and hard work. His passion for the industry and desire to make a difference have driven him to achieve all that he has today.
In conclusion, Abhishek Goyal is a visionary, a talented entrepreneur, and a dedicated financial consultant. His journey is one of perseverance, commitment, and passion, and he is an inspiration to many. We wish him continued success in all his future endeavors.