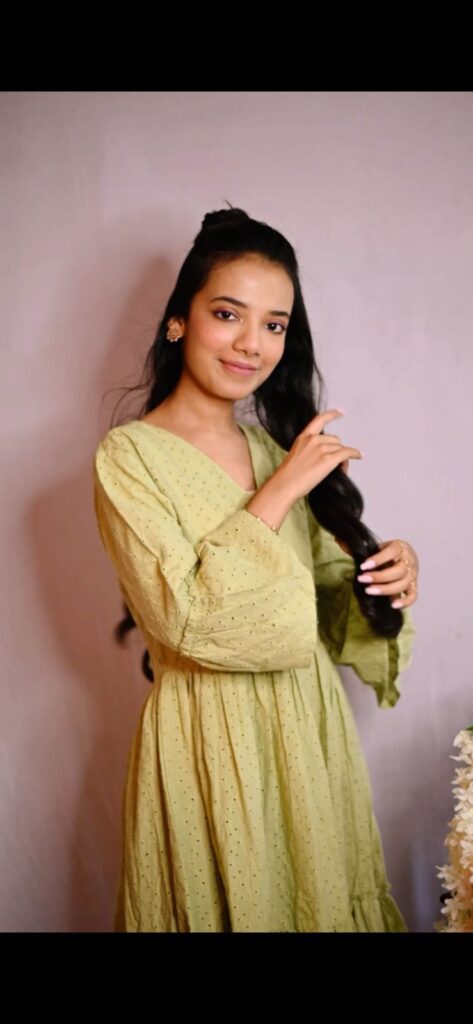 Shriem Agarwal, a young entrepreneur, influencer, coach, and author, is making waves in the digital world. She is a creative individual who loves to create aesthetic and unique content, empowering female entrepreneurs and emerging bloggers in their respective fields. She creates content that is not just visually appealing but also empowering and informative.
Shriem's journey started with creating content on social media platforms, where she gained a following for her aesthetic and unique content. Her love for creating new things led her to start her own business, where she helps small and startup businesses grow by giving them a chance of visibility on her page. Shriem's vision is to help and support more than 500 small and startup businesses, helping them grow and get the visibility and validation they need.
Shriem's mission is to help emerging bloggers grow and establish themselves in their respective fields. She believes in empowering individuals by providing them with the right tools and guidance to succeed. Her efforts have not gone unnoticed, and she has been awarded as the Best Food Influencer 2020 and 30 under 30 by Indian magazine, Best Digital Creator by Rotary, Young Female Emerging Entrepreneur 2023, and Best Influencer 2022.
Shriem's passion for baking and creating new things is evident in her work. She has a keen eye for detail, and her creativity is reflected in the content she creates. Her content not only showcases her skills but also inspires others to pursue their passions and be creative. She believes in sharing her knowledge and skills to empower others to achieve their goals.
Shriem's approach to entrepreneurship is unique. She believes in creating a positive impact in the world by empowering others. She is not just focused on making a profit, but also on making a difference in the lives of others. Her values and principles are reflected in her work, and she has gained a loyal following for her authenticity and transparency.
Shriem's journey as an entrepreneur has not been easy. She has faced numerous challenges along the way, but her determination and resilience have helped her overcome them. She believes in the power of mindset and positive thinking and encourages others to adopt a similar approach. She believes that with the right mindset, anything is possible.
Shriem's success as an entrepreneur, influencer, coach, and author is a testament to her hard work and dedication. She is an inspiration to many, and her journey serves as a reminder that anything is possible with the right mindset and determination. Her commitment to empowering others and creating a positive impact in the world is truly remarkable.