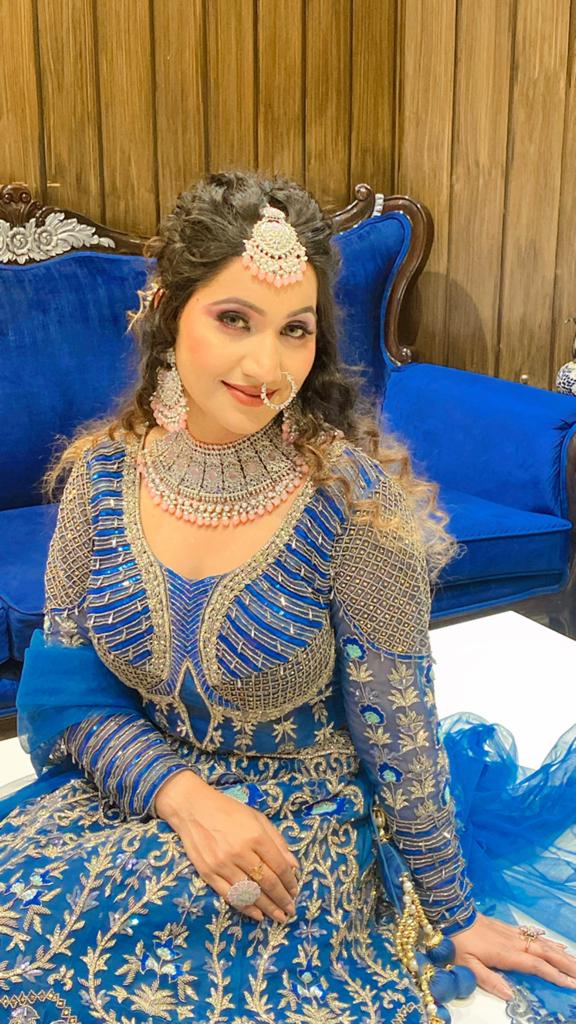 The diva has made a name for herself in the world of Acting & Modelling. Her incredible style quotient has just amazed the audience. Actress Pooja Sharma is the perfect combination of smart and beauty.
Women who are driven by the desire to achieve success on professional grounds are well aware of the constant need to equip themselves with knowledge and creativity. Such women look for extra opportunities at every turn in their work lives. After all, the development of certain skills can go a long way and help women in thriving in different roles across distinct industries. One of the skilled and versatile women Pooja Sharma is leading the way as a multi-faceted personality. She is an, influencer, model and actress.
Her soft abilities, such as her style quotient and heart-warming demeanour, help her establish a positive first impression that lasts a lifetime. Due to her impressive expertise in different fashion shows and confident body language, she's a dream candidate for any runway show or fashion photo. As with other professional fashion models, she knows her finest angles and how to use them to give the perfect snap.
Recently Pooja Sharma has been seen in the Advertisement & Shoot for Shree Shivam Clothing , Pinkysstylestudio & Blue colour dress- All jewellery – ad or shoot by Maeri Collection, Maeri Collection is "Specialized in: Fashion, imitation, art and semiprecious jewellery. Deals in women's accessories. Bridal jewellery and lehengas on Rent."
Pinky's Style Studio we offer a wide range of bridal lehengas, bridal jewellery, groom's sherwanis and more wedding dresses & jewellery on rent in Bhopal. With the latest and beautifully detailed range of jewellery collection, we also offer, evening gowns, engagement gowns, party wear, anarkalis, lehengas and all types of indo western dresses too! If you are looking for bridal dresses on rent in Bhopal & bridal jewellery on rent in Bhopal we can be your one stop destination."
Her passion for creating art whether it is in the form of movies, series or even photoshoots truly reflect in each of her undertakings. The actress is comfortable with outdoor shoots at any timings. She is looking forward to working on several new ventures.