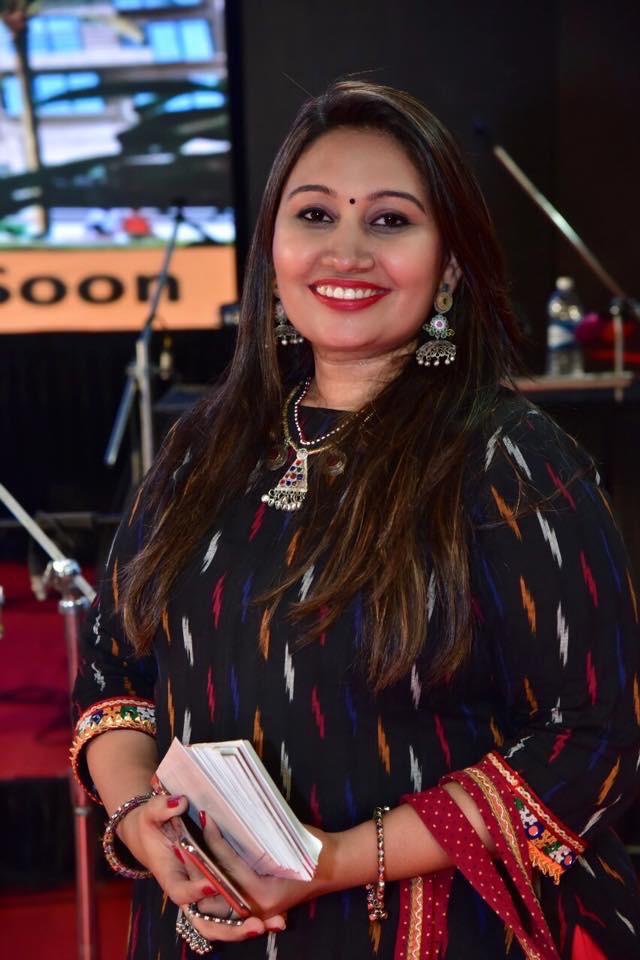 KALPANA NANDU is an entrepreneur, makeup influencer, educator, fashion stylist, as well as an expert in navratri costumes.Founder of Kalpana Nandu Bridal makeovers and Ghoomar by Kalpana Nandu
Achievements
Best female player at prernaraas kalidas 2013,2014
Best female player 2016, raas rang chitrakut ground andheri
Best group prize at raas rang 2016 [kalpana Nandu group]
Best female player jain social group Thane
Best female player vagad visa oswal Thane
Won many titles in garba competitions
Organiser and Dancer of folk dance forms hariyanvi ghoomar, bihu, dhunochi, hojagiri and won many prizes in cultural events.
Taking garba classes in Thane with 80 students in 2013 and 2014. Besides this, she has also published articles about her navratri costume design in Gujarat Samachar, Hindustan Times, Lokmat, and other local papers.
Done Judging In Many Garba Events and Dance Competitions
Sharad Poonam Event of Falguni Pathak 2018
Raasrang Thane Naitik Nagda
Rangratri Kinjal Dave
Radiance Dandiya Sahara Star
Quest of Honour At Mumbai Samachar
Digital Global Garba
Prerna Raas Kalidas 2017, 2018, 2019
Prernaraas Ghatkopar 2021
Garbotsav Geeta Rabari And Umesh Barot
Namo Ramo Nilesh Gadhvi
Odhav Raas 2022
Royal Raas 2022
Garbotsav Finale Jury 2022
Goceleb Bhumi Trivedi 2019
Wow Events with Naitik Nagda 2018
As A Jury at Many Community Events like Vagad Samaj, Patel Samaj, Nagar Samaj Etc
Love Dance Competition 2022
And Many Pre and Post Navratri As Jury