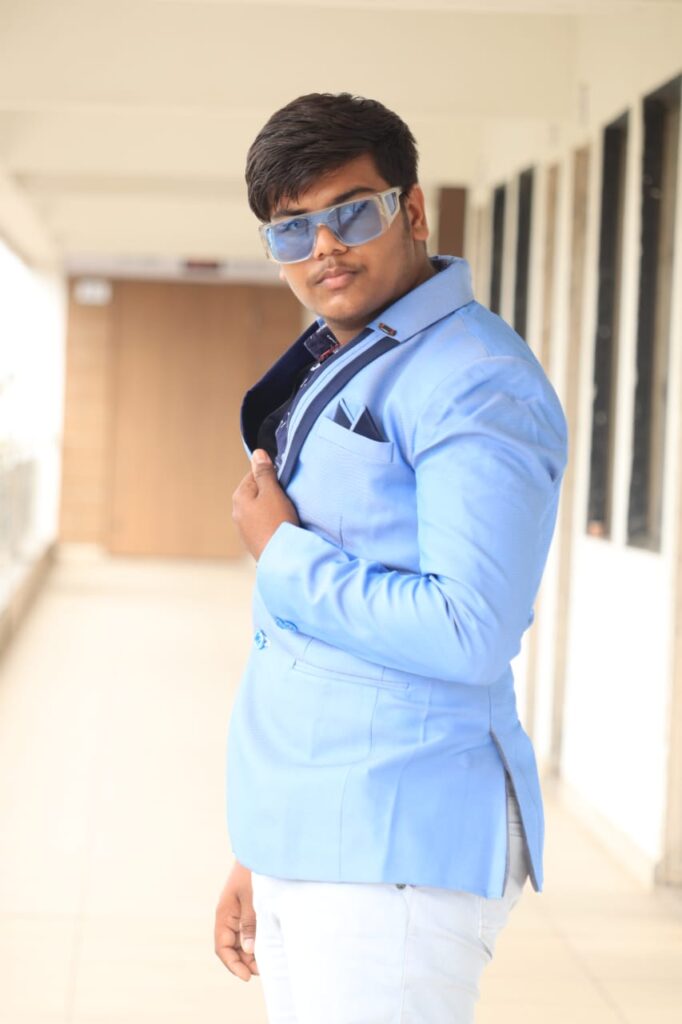 The Digital tech world has been one of the biggest manifestos in today's era to showcase one's talent especially the youth and the coming generation which have not disappointed us at all with their creative sets of ideas. We have come across umpteen number of successful business stories in this digital era. Over the years we have seen the uprising of many entrepreneurs and their successful businesses that have become the talk of the town. Today's all these young entrepreneurs, influencers, marketers have become an integral part of our lives and indeed motivators for millions of people around the globe. Social media and online marketing in the past 10 years have taken a huge leap ahead in current world and still is attracting many millions to pursue it as a career opportunity. Let's read about one such young talent from India who has been a true-blue professional scaling new heights of success and setting an impeccable benchmark for others – Abhay Vishwakarma
Abhay Vishwakarma is India's youngest digital entrepreneur and began his digital journey at a very young age. He is known to be the Pioneer of Digital Entrepreneurs in India. He believes in learning and adapting to the digital marketing trends that continue to evolve each year as new technologies are born and new companies enter the market. He has brought a revolution in the Indian market with his remarkable digital marketing skills.
As a Digital Marketing entrepreneur, being innovative and creative is what could help you stand out from the pack and Abhay Vishwakarma is one creative man. He believes creative thinking ensures you can discover opportunities and experiment concepts and it goes hand-in-hand with having a logical and methodical approach when it comes to problem-solving.
Abhay also talks about his vision he says that "He want to teach everyone about importance of marketing and the true marketing and want to remove the wrong Image of marketing that people have."
Digital Marketing has become an unignorable aspect of businesses. One must know how to operate online to have a successful venture. However, due to Digital Marketing being fairly new, not many have expertise in the skill Abhay Vishwakarma is a Digital Marketer who mastered the skillset by his own accord. Abhay Vishwakarma is the founder of Digital Marketing Agency "TheVDigital" which has worked with a lot of well-known people. As a social media influencer and Marketing Strategist, he promotes social activities, songs, Brands, videos at social media with his influencer network of more than thousands of Influencers across India.
With his innovative ideas and efficient use of different digital marketing strategies, Abhay Vishwakarma is excelling in providing the best services to his clients. His services include bringing in unique ideas and digital strategies that can bring tremendous growth of his clients in the online presence in order to help them in increasing their brand awareness and value. His other services include web development, app development, search engine optimization, influencer management, Celebrity management, providing PR expertise, social media marketing, etc.
In 2020 He started his marketing journey from nothing to A marketing expert He learned marketing then completed A Google Digital Marketing Course and Became Google Certified and in just 3 months He had created more the 6000 people's family on Instagram and now His vision is to teach marketing to everyone specially school students and youth so that they can be self-dependents and can became entrepreneurs in future.
This young entrepreneur does not believe in stopping even during the pandemic situation and is definitely setting an example with his exceptional SEO and social media skills. He believes in taking advantage of every opportunity that showcases itself, to thrive, prosper in this field. He is among the most rising entrepreneurs in India and takes responsibility for his own success.
Connect with him to know more about his journey:-
Instagram – www.instagram.com/digitaldabhay
Facebook – https://m.facebook.com/thevdigital/
Website – thevdigital.business.site